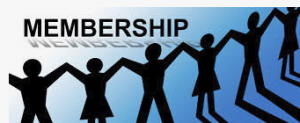 Capitol Hill Art League rescheduled our annual membership drive/meeting which had been planned for Sept. 7th at 11:30 am. is now slated for Sept. 14 at 4:15pm-5:00pm in the Artists Studio (Upstairs) At CHAW.
Capitol Hill Art League invites our 70 members and area artists to our annual membership drive and renewal meeting. New members are welcome to join! Whether you are a novice or professional, we love all types of artwork!
Our Steering Committee of CHAL will present a brief introduction to CHAL, what we do, upcoming events, benefits etc. Meet lots of local artists!
CHAL season runs Sept. 1, 2019-Aug. 31, 2020. Membership Fee: $60 with volunteer hours and $90 with no volunteer hours   $25 for students with I.D.
Immediately following the meeting, CHAL invites members as well as the public to our Opening Reception for a members' exhibition themed: ROAD TRIP. Reception time: 5pm to 7pm in the Capitol Hill Arts Workshop gallery.
Friends, family, and fans are all welcome to attend the reception after the membership drive.
Click here to download our new 2019-2020 membership form . OR we have a new feature which allows you to register your membership and payment online! Go to the membership page and hit the blue MEMBERSHIP button.
If you prefer to mail your membership form with your check to: Capitol Hill Art League,, 545 7th St SE, Washington, DC 20003 or bring it with you to our annual meeting. Pls make checks to Capitol Hill Art League or you can pay in person at CHAW with credit card, cash, or check.