December 12, 2020 – January 30 – 2021
Frame of Mine Gallery
545 8th Street SE, Washington, DC
Juror: Delna Dastur
Featured Artists: Tara Hamilton, Judy Searles, David Mann, Carolyn Rondthaler, Lynne Schlimm, Tamora Ilasat, Gloria Maria Grandoli, Elin Whitney Smith, Steve Kunin, Victoria Lakes, Rosa Ines Vera, Allison Stettler, Martina Sestakova, Sally Canzoneri, Kim Di Donato-Murrell, M.E. Gosselink, J. Jaffery, Jane Mann, Nan Raphael, Karen Van Allen and Karen Zens.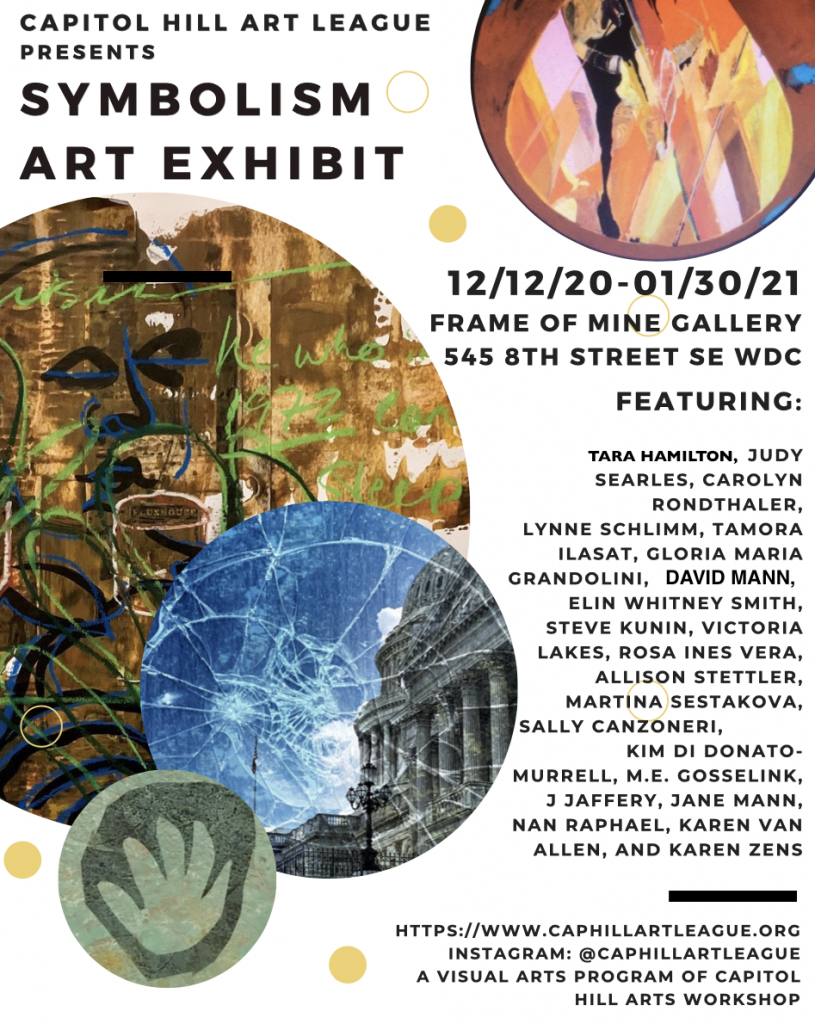 Congratulations to the Winners!