September 8 – October 3, 2020
Frame of Mine Gallery, 545 8th St SE, Washington, DC 20003

Our new live gallery exhibit is dedicated to new members who joined our art league since January 2020. We invited our newest artists to display their art work at Frame of Mine Gallery, viewable from outside or INSIDE the shop! This talented bunch exhibits photographs, collage, watercolors, yupo paintings, acrylics, charcoal, and more and everything is for sale! Contact Frame of Mine for purchase or Capitol Hill Art League via email.
Featured Artists: Anne Albright, E. Lynn Coates, Ellen Yahuda, Jeffery Miller, KB Kessler, Kim DiDonato-Murrell, Lori Niland Rounds, Martina Sestakova, Mary Elizabeth Gosselink, Nan Raphael, Sarah Burford, Louise Holland, and Steve Kunin.

Members voted for their favorite artwork in this show and the top vote went to Louise Holland for her Georgetown photograph. Louise receives a $25 gift certificate from Plaza Arts in DC.

Zoom Reception:
September 12, 2020, 5:30 pm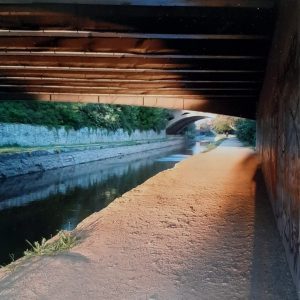 Frame of Mine is located at 545 8th St SE on Capitol Hill. They sell framing, matting of images and more! The shop will allow groups of five people or less in to view the gallery at one time.