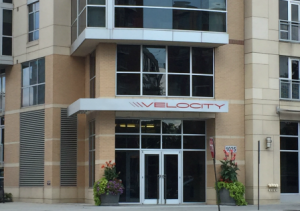 Capitol Hill Art League Members (CHAL) will hold another ART SALE/Meet and Greet  for the 200 residents of Velocity Condominiums on June 13, 5:30-7:30pm. Reserve YOUR spot (via email to Steering Committee),  to sell your matted prints, original artwork, greeting cards and art related items-just in time for Father's Day gifts!
A FREE Art Raffle will  also be held for attending residents on June 13.  We  have three donated items for raffles that evening to encourage more residents to attend these art/social events.
AND June 13th is also the  time to change out the artwork from Velocity walls and hang new art for purchase. Please email your intentions and we will send a label PDF to fill out. June 13 at 11:00 AM  is the take down and new install date. Five artists will be presenting June 13-Sept. 12 with introductions to the new artists at the June 13 social hour! Now is your chance to SHINE.
No commission is deducted and you are responsible for conducting your own sales with cash, checks or your credit card machine. We do ask residents to pay by cash/check for sales.
Use this email for your replies/suggestions: Steering Committee via email: chalartists@gmail.com  Velocity Condominiums address: 1025 First Street SE, Washington, DC 20003.