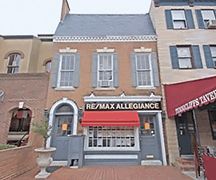 Remax office on 7th Ave SE has chosen to exhibit CHAL artists on a two month rotation basis. Our first reception at REMAX will be April 19 from 6-8pm. Please invite your friends and family ! Exhibit ends July 6. Pick up date: July 6 & 7.  Please check your group google email for details on the next round.
Garrison Restaurant is offering diners who attend this CHAL exhibit on April 19 a 15% discount coupon to use at Garrison. These coupons will be given out on a limited basis April 19 at Re/Max. Reservations are strongly suggested for diners, especially on weekends.
April-July Exhibiting Artists: M'el Abrechit,Ken Bachman, Kim Bursic, Marie B D'Amicis, Bob Fuller, Kay Fuller, Robert Lipartito, Kate Mc Connell, Anne Pickett, and Karen Van Allen.