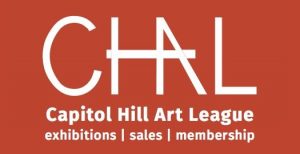 Capitol Hill Art League members are busier than ever with various exhibits around the DC Metro area. Do you know an artist who would like to join in the fun and exhibit their work? Please send this link http://www.caphillartleague.org/wp-content/uploads/2018/07/2018-19-Membership-Form.pdf .
The new season starts September 1, 2018. Don't forget to renew! It's easy, stop in the office at Capitol Hill Arts Workshop and ask for a membership form to fill out, pay and turn it in! Simple and easy. This will put you on our email list so you will receive updates about all our upcoming events: Barracks Row Festival, Joie de Vivre competition and so much more!
Please mark your calendar please for your membership RENEWAL this September if you plan to have more exhibits and fun with Capitol Hill Art League as a member! New members are welcome, too!