The Capitol Hill Art League presents a members' juried virtual exhibition: MELTDOWN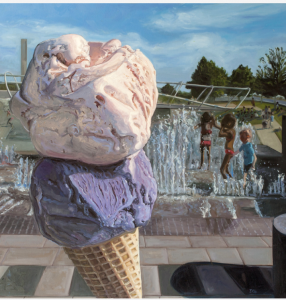 MELTDOWN
June 24, 2020
Deadline to enter: June 14 midnight
Juror: John Coppola
Virtual Reception: On Zoom June 27, 2020 from 5-6pm Our Juror will present his remarks via zoom. Members will receive a Zoom invite via email.
Meltdown: How do you see MELTDOWN. Go dark or find the beauty? Our artists will share their artistic visions of something MELTING=emotions, things, places, people, even ice cream!
About our juror: John Coppola served as Director of Smithsonian Exhibits, providing design, editing, production, and installation services for temporary, traveling and permanent exhibits at the national museum complex.
Digital Entry: Selections for this exhibit will be made by the juror from JPEG images submitted by the artists through the SmarterEntry platform. Please look for our email announcement sent directly to members for all the details and or read the prospectus fully.
Submissions open May 4 and close automatically on the deadline extended to JUNE 14 at 11:59 pm Pacific Time. Prices cannot be changed after submitted. Please read the full prospectus.