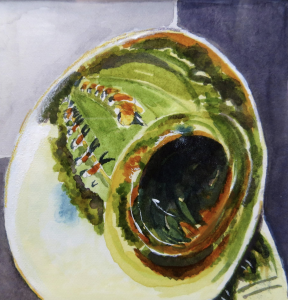 Sound Reflections by Meera Rao

Capitol Hill Art League presents a members' juried art exhibit called," Celebrate".
Opening Party – 5th Anniversary Party Friday, July 13th, 5 to 8 pm- open to all CHAL members/family and friends.
Where: Dr. Nishan Halim's Capitol Hill Dentistry Office,  27  6th Street, NE
Jurors:  Sarah Porter and Kimberly Bursic, CHAL members
Featuring artwork from members: Karen Zens, Jan Zastrow, Meera Rao, Rindy O'Brien, Linda Norton, Charles Martin, Robert Lipartito, JoAnn Laboy, Kay Fuller, Karen Cohen, and M'el Abrecht.
Exhibit dates:  July 13 through September 7, 2018