MARCH 7th through April 16th, 2015
Washington, DC is no longer an up-and-coming foodie town. We've arrived. From creative fare to celebrity chefs to unique venues, the nation's capital boasts diverse restaurants that fit any palette and price range. Residents flock to community gardens and farmers markets. There may be more talk about food in DC than politics these days. So, we are challenging all DC-metro area artists to interpret for us – food! From humble vegetables, to fish from the sea we are looking for 2-d and 3-d works of art that creatively capture the ever popular topic of food.
You must 18 years old to enter, and be able to get your work to the CHAW Gallery to be eligible to enter. (No mailed or UPS-delivered work accepted.)  Submission is digital entry through the button below.  Entry is $30 for three artworks; up to two additional art works may be submitted, for $5 apiece. CHAL members receive a discount for entry – information on the discount code is emailed to CHAL members. Click on the Enter Here button below to go the submission portal. To download the full prospectus, click here.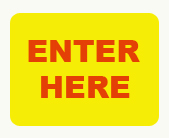 PRIZES: First, Second, and Third place, plus Two Honorable Mentions receive cash awards.
About the Judge: Bonny Wolf is a longtime journalist and food writer. She contributes a monthly food commentary to NPR's award-winning Weekend Edition, is author of "Talking with My Mouth Full – Crabcakes Bundt Cakes and Other Kitchen Stories" and is managing editor of American Food Roots, a national food blog. She taught journalism to singer-songwriter Lyle Lovett, who wisely ignored her advice to get a real job. Bonny also is a longtime Capitol Hill resident and a pretty amazing cook, herself. Check her out at www.americanfoodroots.com
Online Registration Begins: November 7, 2014 and the deadline for entry is midnight, Wednesday February 18, 2015. The Opening Reception is Saturday, March 7th from 5 to 7:00 p.m. at the Capitol Hill Arts Workshop (Metro accessible). The juror will give her remarks and present awards at 6pm.