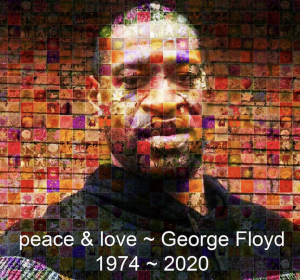 Capitol Hill Art League's relationship and support with our community, artists, and neighbors have always been important to our art league for over thirty years. Currently Capitol Hill is buzzing with protests for justice and equality.
Smithsonian Institution Secretary, Lonnie G. Bunch III, expressed his hope that this "pain and sorrow compel America to confront its tortured racial past, and that this moment becomes the impetus for our nation to address racism and social inequities in earnest."
Throughout history, there has always been a strong relationship between art and politics, social changes and injustices. Dada poet Hugo Ball states: "For us, art is not an end in itself … but it is an opportunity for the true perception and criticism of the times we live in."
80 artists members: we request your ideas for moving forward in these troubled times. We can all plan for a better future in the arts, not just our members, but for our community. Please share your ideas via this group for potential new inclusive projects, exhibits, outreach partnerships, promotions, and mentorships.
Our member and Capitol Hill resident, artist Karin Edgett, created this beautiful memorial photograph of George Floyd. Karin pays tribute: "George Floyd merging with flowers ~ go into the light in peace ~ Your gentle soul's light will shine on forever ~"