Once a year, CHAL artists (only) pick their favorite artworks for their own group exhibit, this year it will be posted ONLINE. It is non-juried/no theme and members submit one or two of their BEST work(s) of art for this exhibit. Most artwork is for sale! Contact: chalartists@gmail.com for purchases.
Members voting/ award: May 1-May 31– Members (only) VOTE for their fav art work! Please email the name(s) of the artist/title of the artwork to: chalartists@gmail. TWO votes per member. The winner will be announced June 2 and will receive a gift card donated by Plaza Art in DC.
June 2, votes are closed and the tallies are noted. The artist who broke a three way tie (with 4 votes total), is Karen Cohen with Blue Skies. Following with three votes each is POD III by Tamora Ilasat and Pink Pointsetta by Julie Byrne. All the votes are recorded next to the artwork for this show. 22 members voted! Thank you for voting and for a great show.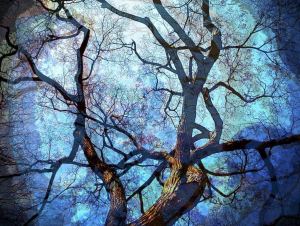 2020 Members' Choice Vote award went to Karen Cohen for her photograph: Blue Skies
Exhibitors: Nancy Arbuthnot, JoAnn Laboy, Kate McConnell, Marian Wiseman, Karen Cohen, Carolyn Rondthaler, Tara Hamilton, Karen Zens, Julie Byrne, Mary Beth Gosselink, Jason Jaffery, Deb Hurtt, Linda Norton, Nico Gozal, Karen Van Allen, Kimberley Bursic, Andre Barnett, Meera Rao, Kenneth Bachman, Stephanie Bianco, Judith Searles, Steve Kunin, Nan Raphael, Gloria Grandolini, Tamora Ilasat, and Marilyn Christiano. Follow us on Instagram @caphillartleague.