Barracks Row Main Street Fall Festival/CHAL Exhibit Pop Up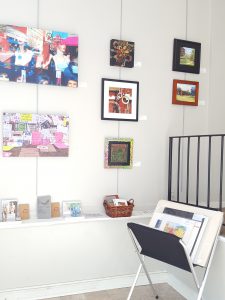 When: EXTENDED Pop Up Exhibit (past Saturday, September 23rd 2017. 11am-5:00pm)
Event: Longest running event, the Barracks Row Fall Festival features activities and booths that blend urban diversity with the curiosities of small town fairs. Free to the public.
Where: Frame of Mine front gallery 8th St. SE (Next to Miracle Theater).
Details: Approximately 25 paintings/photographs will be exhibited from participating CHAL members inside the front, small window gallery area of Frame of Mine. CHAL volunteer members will conduct the viewing and sales.
Participants: Kay Fuller, Tara Hamilton, Karen Cohen, Jonathan Weiner, Mike McSorely, Marie-B Cilia DeAmicis, Mary Ellen Abrecht , JoAnn LaBoy.
Coordinator: Karen Cohen email: kcohenphoto@gmail.com. Questions, please use this same email.