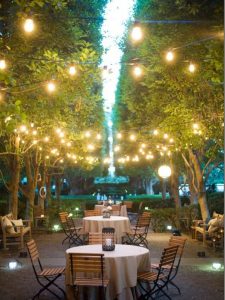 Members of Capitol Hill Art League, local press, artists and friends, you are invited to our art reception June 27 via Zoom. Our juror, John Copolla, will present his remarks and the finalists for First Place, Second Place, Third Place and two honorable mention awards. 29 Artists were chosen to exhibit in our online show.
Exhibiting artists: (not in any particular order)
Tara Hamilton MEET THE SUN
Karen Zens ERUPTION
Rindy O'Brien LOST
Elizabeth Eby Yak, Yak, Yak
Nancy Arbuthnot WHITE HOUSE MELTDOWN
Kate McConnell STAY AFLOAT
Judy Searles TIDAL BASIN MORNING
Carolyn Ronthaler IN A MOOD
Ken Bachman KEEP ON COMING
Karin Edgett CAPITOL POLICE
Sally Canzoneri ONE HUNDED THOUSAND DEAD
Linda Norton QUARANTINE IS CRUMBY
Meera Rao REGRET
Hernan Munro ANTARTICA
Karen Van Allen GROUNDLESSNESS
Karen Cohen DISTANCING
Marilyn Christiano MIND MELT
Gloria Maria Grandolini HANGING ON
Kin DiDonato TARQUIN AND LUCRETIA
Nico Gozal GAIA
Mary Elizabeth Gosselink HEAT WAVE
Julie Byrne LOOKING DOWN
Nan Raphael SILENT SPRING
J Jaffery THE LONELY MAN WAS BLESSED WITH WISDOM TO THE POINT OF DESPERATION
Anne Albright SPLASHES
Ellen Yahuda LONDON PANDEMIC OUTREACH HEROES
Dee Ann Lawton GLOBAL MELTDOWN
Victoria Lakes PANDEMONIC
Vincent Iannacchione BURNING A HOLE IN THE GRIP OF THE FAMILIAR
Plaza Art in DC has donated one gift card for the First place winner $100. All finalists will be announced on our Zoom reception June 27 and their images will be "screen shared".
If you haven't received an invite to our zoom reception and would like one, please contact: chalartists via our email. Hope you can attend! BYOB.