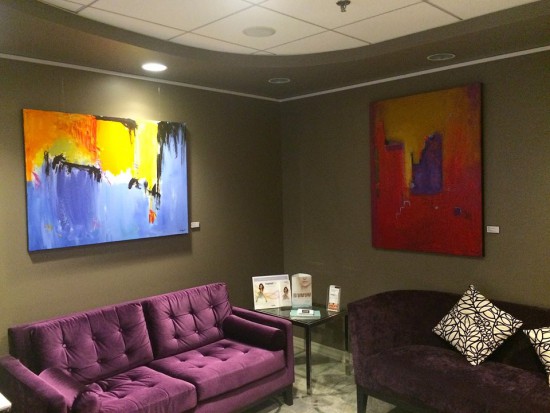 CHAL member Hamid Lagder presents his artwork at Ruff Plastic Surgery Practice.  Thursday November 5th,  5-7 pm 2440 M St NW, suite 200, the practice will be hosting a meet-the-artist reception for Hamid, who currently has over a dozen large scale pieces featured in the practice.  The artist's work will be on display through the end of January.
The surgery practice hosted a Wrinkle Erase for the Cause at the beginning of October featuring Hamid's artwork. The practice donated the proceeds from common wrinkle-fighting treatments conducted to breast cancer and reconstruction groups. 
This is a new venue for CHAL to feature member artists . Don't miss this opportunity to check out this new space for solo exhibits by CHAL artists. You can see the web posting for Hamid's exhibit at the practice by clicking here.