ONLINE Artists' Choice Exhibit May 2020
Artists' Choice exhibit will go online May with submissions from our members. This is unjuried and geared to give all our members exposure to the public. Voting for People's Choice will take place online.
Note: The gallery exhibit is cancelled due to the Corona Virus closures in DC, including CHAW.
Dates: May 2020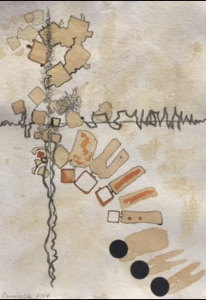 2018 Peoples' Choice Winner: JoAnn Laboy "Transitions"