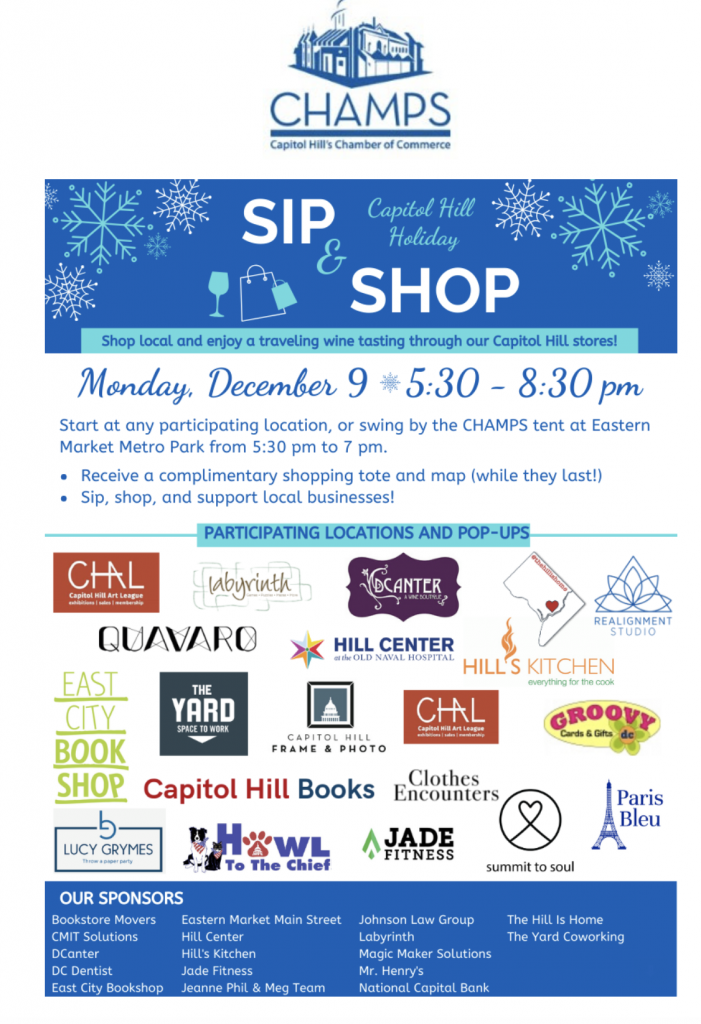 CHAL invites everyone to attend Sip and Shop on Capitol Hill December 9th, sponsored by Capitol Hill Chamber of Commerce and partnered with Capitol Hill Arts Workshop. Join in the festive actives for a traveling wine tasting among your favorite Capitol Hill retailers!
The following CHAL artists will present art/art related, giftable items for this annual holiday event which invites the public to stroll the participating businesses and organizations, hours 5:30-8:30pm. Kay Elsasser, Linda Norton, Karen Cohen, Karen Zens, Carolyn Rondthaler, JoAnn Laboy, Nico Gozal, Tara Hamilton, Roberta Abel, and Nancy Arbuthnot.
CHAL holiday table/artists will be downstairs in the East City Book Store-waiting to say Happy Holidays to you and yours!
Address: 645 Pennsylvania Ave SE #100, Washington, DC 20003