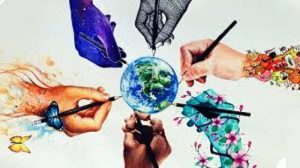 This non-juried, annual exhibit invites CHAL members to choose what artwork of theirs they would like to exhibit in this group show at CHAW. Prospectus will be emailed with instructions. Weight limit: 30 lbs. and maximum size to 16 x 20 so every piece can be exhibited/space limited.
Receiving: May 11 + 13, 9:30-11:30 AM  Exhibition Dates: May 18 – June 1, 2019
Opening Reception: May 18, 5- 7 PM-free and open to fans, friends, and art lovers!