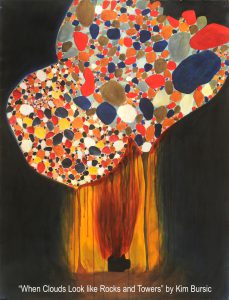 ENO Wine Bar is in the heart of Washington DC's historic Georgetown, next door to the Four Seasons Hotel. Refined yet casual, Eno locally sources menu items such as cheeses from Virginia, Pennsylvania, and Maryland to pair with exceptional wines. Locally sourced art adorns the walls of ENO, on exhibit from various members of Capitol Hill Art League.  Eno's has invited CHAL artists to exhibit art on a two-month rotation for 2017.
Kay Fuller and Kim Bursic, both painters, display their art February and March  2017
Karen Van Allen will feature her abstract paintings in Eno Wine Bar in June and July  2017.
Karen Cohen, Photographer and Paula Cleggett, oil painter will show their art work at ENO Wine Bar in August and September of 2017
Where: Eno Wine Bar 2810 Pennsylvania Ave NW, Georgetown, DC    Telephone: (202)295-2826