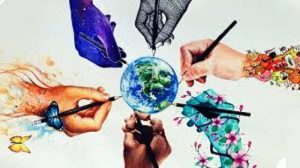 This non-juried, annual exhibit invites CHAL members to choose what artwork of theirs that they would like to exhibit in this group show at CHAW. Prospectus will be emailed with instructions. Weight limit: 30 lbs. and size depends on space limits. 
Receiving: May 11 + 13, 9:30-11:30 AM  Exhibition Dates: May 18 – June 1, 2019
Opening Reception: May 18, 5- 7 PM-free and open to fans, friends, and art lovers!